Page Menu
Become an Implementation Site
The first pd|hub Collection: Foundations of Career Exploration for PhD Scientists is launching in Fall 2022! To access this pd|hub Collection, apply to be an Implementation Site. Implementation Sites partner with pd|hub to bring one of the pd|hub Collection models to their organization. Applications are now open. Applications for a second cohort of Implementation Sites will open in 2023.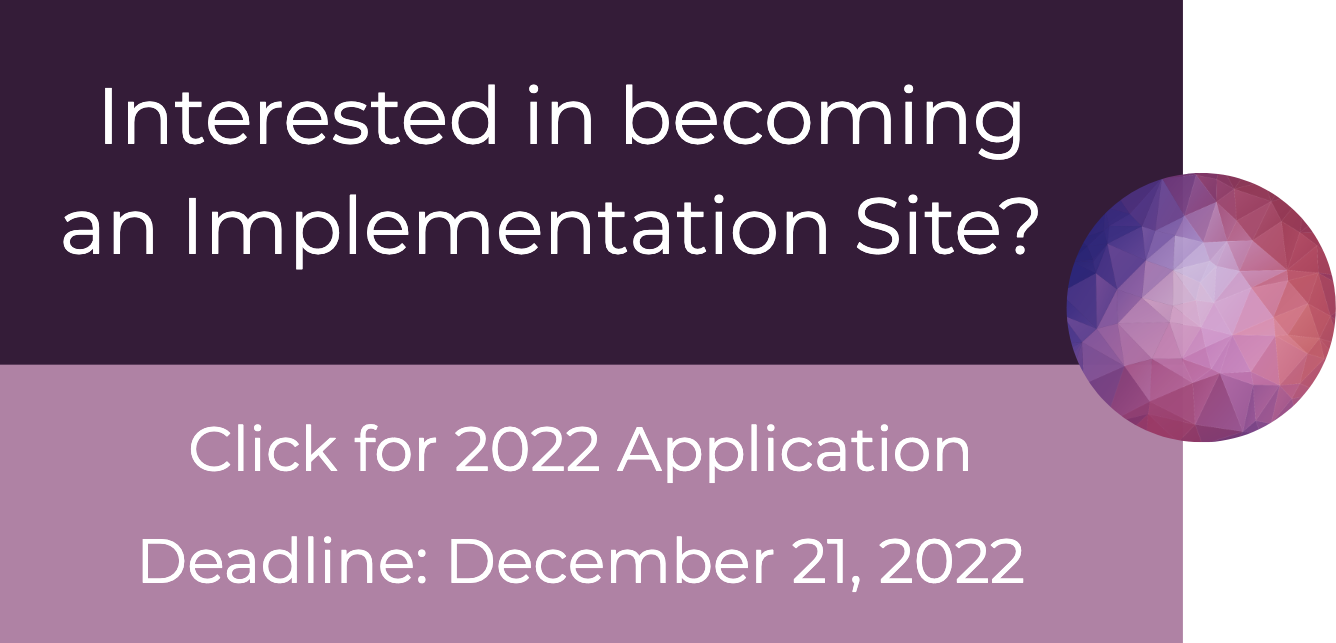 The benefits: Attain support as you adapt, implement, and evaluate a model(s) from the pd|hub Collection
Through partnership with pd|hub, Implementation Sites will attain:
Implementation guides and annotated lesson plans
Training in key areas, such as developing an inclusive learning environment
Ongoing expert consultations within a community of practice
Centralized evaluation tools and guidance to enable efficient, data-driven evolution of educational approaches
About the Implementation Site experience

Over one year, you will attain training, tools, and support from peers and content experts to efficiently adapt, implement, evaluate, and test new approaches at your organization.
What are the expectations and costs for Implementation Sites?
A grant from NIGMS is supporting the primary costs associated with development of implementation guides and lesson plans, train-the-trainer workshop design and instruction, Fellows and consultants for the communities of practice, and guidance and resources for evaluation. For this inaugural pd|hub Collection, there will be no fees charged for participation in the training and community activities. However, implementation sites should expect to cover costs associated with implementing the model at your organization. Depending on the model you seek to implement and your own implementation plan, such costs might include access to self-assessment tools for the students or use of a learning management system (inexpensive or free options for such tools and systems will be offered as alternatives), and staff/faculty time for implementing the model. The goal of the pd|hub Collections is to train your team to be able to fully implement the model in-house (including teaching/facilitation), limiting the need for any additional speaker fees.
Implementation Sites commit to participating in the full one-year experience, including collaborating with pd|hub to support success of cross-site evaluation (which will be coordinated by pd|hub). Please see the Expectations for Implementation Sites document for additional details.

Apply to Become an Implementation Site
We encourage applications from organizations serving populations historically marginalized in STEMM.
Learn more about the application process and access the application.
Not ready to apply yet?
In 2023, there will be a second call for applications to recruit Implementation Sites for this pd|hub Collection: Foundations of Career Exploration for PhD Scientists.
Questions?
The pd|hub Collections are being developed with support from an Innovative Programs to Enhance Research Training (IPERT) award from the National Institute of General Medical Sciences (NIH 1 R25 GM139076-01). The information, opinions, data, and statements contained herein are not necessarily those of the U.S. Government or the National Institutes of Health (NIH) and should not be interpreted, acted on, or represented as such.