pd|hub Scientific Societies Group Hosts Webinar on NSF Graduate Research Fellowship Program
Date Posted: Monday, May 09, 2022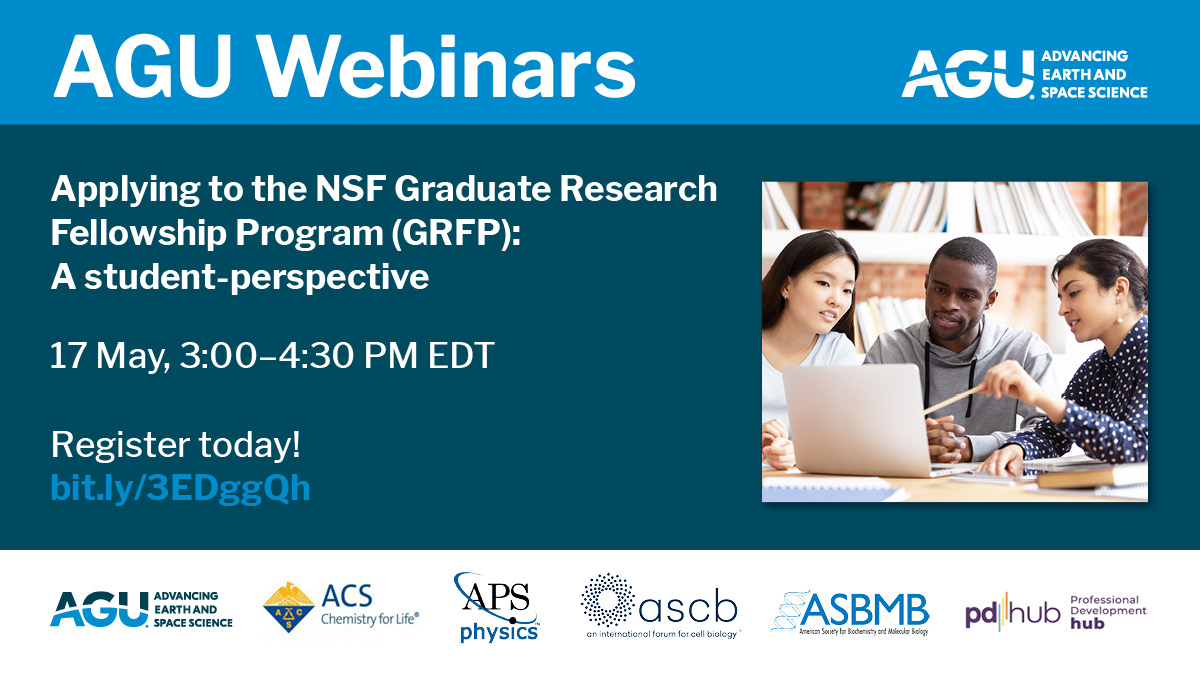 Join us on May 17th from 3:00-4:30 p.m. ET for "Applying to the NSF Graduate Research Fellowship Program (GRFP): A student-perspective." The NSF Graduate Research Fellowship Program (GRFP) supports outstanding students pursuing research-based master's and doctoral degrees in NSF-supported STEM fields in the U.S. The program aims to ensure the vitality of the human resource base of science and engineering in the United States and reinforce its diversity. GRFP Fellowships are awarded through a national competition to senior undergraduate and graduate students, and provide 3 years of funding for their graduate education in a STEM field, which is usable over a 5-year period at any accredited institution in the U.S.
This webinar will provide an overview of the NSF GRFP and strategies for developing a competitive application, followed by a question-and-answer session with recent GRFP award recipients. The webinar will focus on many aspects of the application process including how to craft competitive application package components such as the personal and research statements, how to decide on the most appropriate field of study to which an applicant might apply and reflect on how to secure supportive reference letters.
The webinar will feature Susan Brennan, Ph.D., Professor, Cognitive Science Program, Stony Book University; SUNY Research Fellow for Innovation in Graduate Education; and Former NSF GRFP Program Director who will provide an overview of the NSF GRFP. Panelists, all of whom are recent GRFP awardees, include Kristina Butler, Geosciences at the University of Texas at Austin; Nan Qiu, Chemistry, University of Florida; and Ross Soens, Biochemistry/Life Sciences, University of Wisconsin-Madison.
Learn about the program and how to submit a competitive application on May 17th at 3 PM EDT. Register here!
UPDATE: Access the recording of this event.
Hosted By: American Geophysical Union.
Media Partners: American Chemical Society, American Physical Society, American Society for Biochemistry and Molecular Biology, American Society for Cell Biology, and Professional Development Hub.
About the pd|hub Scientific Societies group.