pd|hub awarded NIH grant to catalyze spread of evidence-based practices for STEM professional development
Date Posted: Monday, October 05, 2020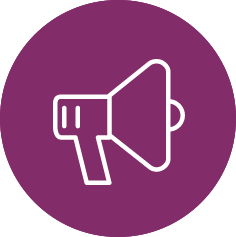 We are thrilled to announce that pd|hub has been awarded a $2.3 million, 5-year Innovative Programs to Enhance Research Training (IPERT) award from the National Institute of General Medical Sciences. The grant will support development of peer-reviewed collections of evidence-based practices in graduate/postdoctoral education, specifically in the area of professional skills development. Each collection will include annotated lesson plans and materials and will be paired with training and mentoring to assist educators in customizing and implementing practices for their own graduate student/postdoctoral populations. We will also develop assessment protocols for each collection, to support the graduate/postdoctoral education community in testing and evolving educational practices. Educators whose models are featured in the collections will take a lead in dissemination, attain support as they do so, and be recognized as leaders in the field.
What comes next? The first Collection will focus on Career Exploration Skills for Scientists. We will put out a call for submissions in Spring 2021, with the first Collection and train-the-trainer workshops being available to educators in 2022. For updates on this pd|hub project, join our listserv here.
Want to help shape the Collections framework? Do you have expertise in STEM Ph.D. professional development, educational assessment or evaluation, peer review, or train-the-trainer models? As we move this project forward, we will engage colleagues across the Ph.D. education community to provide feedback and advice. If you are interested in participating, reach out to us!
Related:
Article in UCSF Graduate Division News
Article in UMassMed News
Post updated February 08, 2021.