pd|hub presents at the 2022 SABER Annual Meeting
Date Posted: Friday, July 22, 2022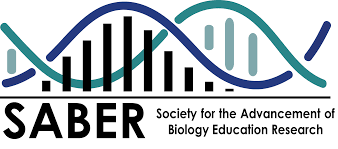 Join us at the 2022 Society for the Advancement of Biology Education Research (SABER) Annual Meeting (hosted at the University of Minnesota - Twin Cities) where we will introduce the SABER community to Professional Development Hub, and two pd|hub projects underway to support the advancement of evidence-based practices in PhD graduate/postdoctoral education.
On July 8th, pd|hub Collections Specialist Liz Genné-Bacon will lead a roundtable discussion titled The pd|hub Evaluation Framework: an educational tool for understanding rigor in evaluation. This new pd|hub resource, whose development is led by David Feldon of the pd|hub team and is expected to debut publicly in 2023, defines levels of rigor for six facets of study methodology in program evaluation and educational research. The pd|hub Evaluation Framework will support practitioner-scholars and discipline-based researchers new to educational evaluation/research in (a) building literacy and a common language for study methodology, (b) designing one's own study with enhanced rigor, and (c) assessing the strengths and limitations of others' studies.
On July 9th, Dr. Genné-Bacon will then present a poster introducing the SABER community to the pd|hub Collections, a new framework for promoting the diffusion of innovations in graduate/postdoctoral education. Not able to attend SABER? Learn more about the pd|hub Collections here.
Both projects are funded through a grant from the National Institute of General Medical Sciences (NIH 1 R25 GM139076).