Applications now open! Strengthen your programs for career exploration
Date Posted: Friday, November 18, 2022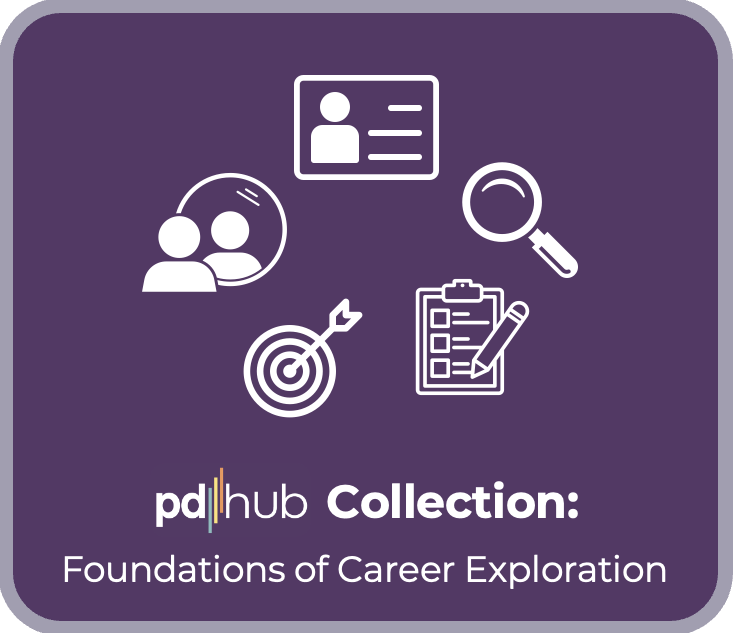 Interested in strengthening support for career planning for your PhD students and/or postdocs? Applications are now open for organizations interested in becoming an Implementation Site for the inaugural pd|hub Collection: Foundations of Career Exploration for PhD Scientists. The application deadline is December 21, 2022 at 11:59 p.m. PT.
The pd|hub Collection: Foundations of Career Exploration for PhD Scientists features curated, peer-reviewed educational models designed to guide and support PhD-level STEMM graduate students or postdocs as they learn about and evaluate a breadth of career options. These models lay the foundation, empowering participants to navigate the iterative, complex process of career exploration through upcoming and future career transitions.
By becoming an Implementation Site, you will receive full access and support to implement a model from this pd|hub Collection at your home organization. Ongoing support includes access to the following:
Implementation guides and annotated lesson plans

Training in key areas, such as developing an inclusive learning environment

Ongoing expert consultations within a community of practice to help you overcome challenges

Centralized evaluation tools and data collection to enable efficient, data-driven evolution of educational approaches
Learn more!
Information sessions will be held via Zoom on:
December 1st (4-5pm ET; Register) and December 8th (1-2pm ET; Register)
In addition to the Information Sessions listed above, Office Hours will be available:
12-1pm ET on December 14 (Register), December 16 (Register), and December 19 (Register)

For updates on this and other pd|hub projects, connect with us (newsletter | Twitter | LinkedIn).